Bring joy to golfers on your list with new Gift Packages & Specials now available at GOLFTEC!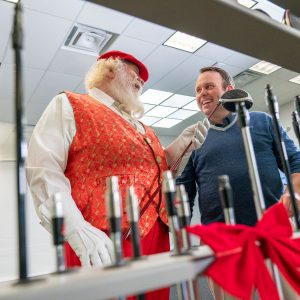 Once again, it's that time of year to make sure every golfer on your list is well taken care of this holiday season! The best way to make sure they play their best next year is to put them on the path toward improvement.
For the holiday season, GOLFTEC is offering gift packages for new students that introduces them to the suite of services available at GOLFTEC. The specials each include a Swing Evaluation, Lessons, Club Fitting, and practice time. These gift packages start at $295 and are a limited time offer – so grab them before they're gone! GOLFTEC is also offering a 10% discount to our existing students when they renew during the holidays.
Holiday packages are available from November 12th through December 31st and can be purchased online with available gift boxes and PDF delivery options at golftec.com/gifts. Existing students can renew at the discounted rates by logging into CLUBHOUSE. In addition to our holiday specials, we're featuring some great holiday gifts from our partners all across the golf industry. Grab your list and take a look at our featured gifts below.
---
Featured 2019 Holiday Golf Equipment
Not only does our TECFIT custom club fitting process fit the perfect clubs to your game, but we offer top brands such as TaylorMade, Mizuno, Callaway, Titleist, and Ping available for purchase directly from our Training Centers.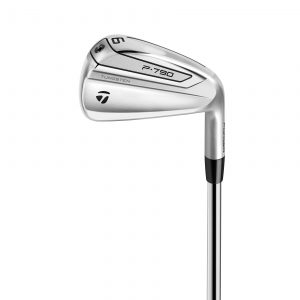 Due to the success of the P790 irons, TaylorMade rallied around the idea that "you don't mess with what works, you make it better." In September 2019, the new P790 irons launched with several new advancements. The new P790 irons include a low profile tungsten weight designed for a lower CG and higher launch. They also feature a patented Progressive Inverted Cone Technology strategically located in each iron designed to improve accuracy and protect off-center ball speed.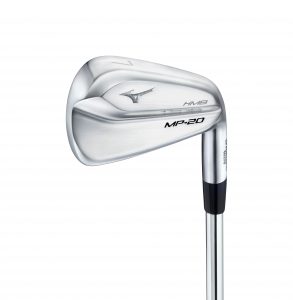 With the launch of the new MP-20 iron line, the feel was of utmost priority. But wouldn't you think that's the case with all of their irons? Well, yes, of course, but they did a little something different this time. These new irons feature a copper underlay that provides the purest feel for a players club. This isn't the first time Mizuno has opted for copper. Their legendary TN87 irons featured the metal and had a feeling that couldn't be replicated, until now.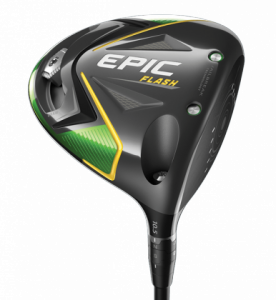 Callaway engineers used Artificial Intelligence and Machine Learning to create a radically different face design to promote faster ball speed in the center region of the face. Internal Jailbreak bars stiffen and stabilize the crown and sole, placing more impact load on the face to promote faster ball speed. A new lighter triaxial carbon fabric called T2C has a tighter weave; the weight it saves is redistributed within the head to raise MOI for exceptional forgiveness on off-center hits.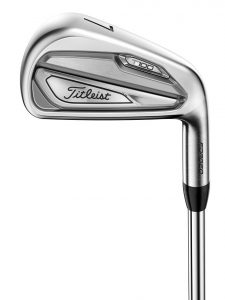 All three models of the T-Series irons offer something unique, but they're all backed by power, performance, playability, and feel. The player's iron, T100, is masterfully designed to achieve new heights of tour-level precision with signature Titleist feel. T200 is the player's distance iron, with Max Impact technology subtly integrated into a shape that satisfies the discerning eye. And the player's improvement iron, T300, is powered by Max Impact technology to extend maximum speed evenly across an extremely forgiving mid-sized face.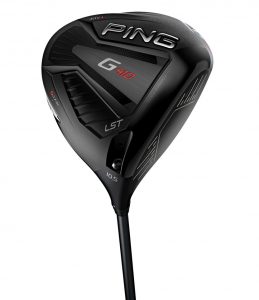 With G410, Ping has joined the moveable weight revolution – and done so with a statement. Of the two models offered – G410 Plus and G410 SFT – only the G410 Plus embodies Ping's new moveable weight capability, while the SFT employs Ping's most extreme draw setting in a driver to date. Both models provide enhancements to optimize desired ball flight more than any Ping drivers of the past.
---
Featured Holiday Gifts from our Partners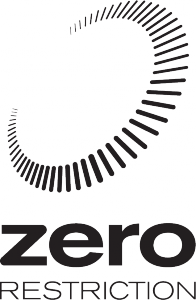 Zero Restriction employs cutting edge technology in its fabric, trims, and design details. The noiseless, waterproof membrane fabrics, shape-retaining memory wire collars, YKK Aquaguard zippers, locking zipper pulls that stay put, and the highest-rated, seam-sealing tapes that are engineered with the end-user– you– in mind. These are only some of the details that separate them from the competition and make Zero Restriction one of the most coveted outerwear brands.
Zero Restriction is offering 15% off to GOLFTEC students. Use the code GOLFTEC15 on www.zerorestriction.com through December 25 to redeem 15% off.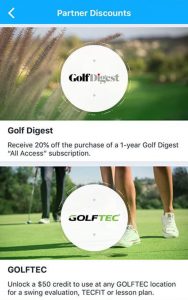 Step up your gift-giving this year with an 18Birdies Premium Membership. In addition to GPS, tee times, scoring, stats, and on-demand golf content, having Premium Membership includes top-tier lesson plans, deep partner discounts that can save you hundreds of dollars, and much more.
You can download the 18Birdies app here!
The Net Return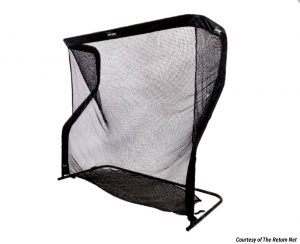 Do you love hitting golf balls but hate chasing after them? The Net Return™ Pro Series V2 is the only golf net in the world that automatically returns the ball back to the golfer and provides a 250,000 shot guarantee! A Pro Series V2 can also handle golf ball speeds of 225 MPH with ease and is designed for years of use. The Pro Series V2 can also be used for a variety of sports – with no modifications. Sports include Golf, Soccer, Baseball, Softball, Lacrosse, and Hockey. A Net Return Pro Series offers a golfer unparalleled performance, premium quality, rugged durability, and provides Instant Shot Feedback. Get The Net Return as a gift this Holiday Season.
Whether you're looking for the entertainment of an at-home simulator with the most realistic gameplay results possible, or if you want the ability to practice like a pro at an outdoor range, Foresight Sports has the perfect solution for you. We're happy to announce that our partners at Foresight are providing a great offer exclusively to GOLFTEC students who have been extra good this year —Discounts starting at $600 off a Foresight GC2!
---
Featured GOLFTEC Holiday Lesson Packages
Consisting of a 60-minute Swing Evaluation, five lessons, five practice sessions, and one TECFIT club fitting, the Platinum Package is the best deal of the GOLFTEC Holiday Packages!
This package includes a 60-minute Swing Evaluation, three lessons, three practice sessions, and one TECFIT club fitting. The Gold Package is an excellent package for any golfer on your list.
Great value for all your holiday golfing needs, the Silver Package includes a 60-minute Swing Evaluation, one lesson, one practice session, and one TECFIT club fitting.
This is an excellent gift for any golfer! The GOLFTEC Swing Evaluation is a 60-minute session that provides a fact-based diagnosis of your swing and a clear, measurable foundation for building a better game.
Do you love equipment or know someone who does? This is the perfect gift! The GOLFTEC TECFIT includes a 90-minute custom club fitting session utilizing our proprietary club fitting system and our specialized fitters.
Existing students can renew or purchase a new plan online at the CLUBHOUSE to receive 10% off!
Get the golfer on your list the ultimate gift of better golf with one of our Lesson Plans! This will be the BEST gift any golfer can receive during the holiday season. For more information, please contact our Customer Service team at 877-446-5383.
---
Like our content? Subscribe to the GOLFTEC Scramble for the latest on instruction, news, equipment, and more!