Do Longer & More Challenging Courses Help The Game?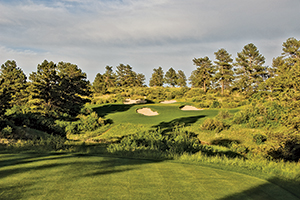 There is no denying the game of golf has evolved dramatically over time. It is a completely different game than when players like Bobby Jones, Sam Snead, Ben Hogan, and Byron Nelson played. It has even shifted significantly since Arnold Palmer & Jack Nicklaus were competing for and winning major after major. But has golf evolved in a way that is beneficial for the sport? As technology continues to improve,
golf lessons
are becoming more advanced,
golf clubs
are becoming more forgiving, and the game
should
be more enjoyable than ever before. That doesn't seem to be the case as 24% fewer people are playing the game now than at the peak of the sport in 2002, according to
Pellucid Corp
, a consulting firm specializing in the golf industry. Coupled with the rising cost of the game, it seems there are new barriers to entry that simply turn people away before they even get started. In my opinion, nobody said it any better than Lee Trevino in 2012 during an interview with the Golf Channel:
"Golf is too long and difficult."
25 years ago, a long golf course on the PGA tour was 7,000 yards. This distance posed plenty of challenges for players, both amateurs and professionals alike, and courses were setup to reward accuracy and course management. While this is still extremely important, distance is now becoming increasingly important to address the already existing challenges. The length of the courses today make them that much more difficult and as more and more golf courses have been built in recent years, they have become arguably too challenging. As Trevino said, "We build these courses that are supposedly going to challenge the pros…Most people [in this country] can't play them. They take too long to play because they are too difficult" (Golf Channel). So as an amateur who is just taking up the game, why would you want to pay upwards of $100 dollars for 18 holes, take 5+ hours out of your day, and maybe not even enjoy your time out there? Sure, it's always a fantastic experience to play the courses the tour players compete on and who doesn't love the site of a well-maintained golf course? But it would give everyone a better overall experience if they are able to play better and more enjoyable golf without struggling to even make it to the fairway.
I certainly don't think we should do away with these challenging and lengthy golf courses. After all, these tour players and top amateurs hit the ball ridiculously far and with absolute precision. But even the professionals are starting to feel the added challenge with the longer courses. Just ask Keegan Bradley who recently tweeted the following:
When did we start regularly having 530 yard par 4's on golf courses?

— Keegan Bradley (@Keegan_Bradley) June 29, 2014
Do you really blame him for wondering? Take the Golf Club at Dove Mountain, host course of the WGC-Accenture Match Play Championship. For tournaments, the course plays 7,833 yards – that is an average distance per hole (including par 3's) of 435.17 yards! And at the latest major, the 2014 U.S. Open at Pinehurst No. 2, hole 16 played 534 yards as a par 4.
I'm a huge advocate for making the game of golf more accessible to everyone. It's always been an activity I've enjoyed, both leisurely and competitively, and I know I'm not alone. But it is definitely nice to not have to worry about stepping up to the tee of a par 4 and needing to hit a 310 yard tee shot over water only to follow it with a difficult 220+ yard 4-iron approach shot with a forced carry over bunkers and native grass. And while the courses exist out there for players of all skill levels, perhaps it's time to take a step back and look at the direction golf as a whole is headed and find a way to appeal to a wider audience and grow the game.
What do you think about the direction of the game? Do you enjoy playing these longer courses regularly? Does it enhance your golf experience? Tell us your thoughts in the comments below.
If you're interested in learning more about GolfTEC and our mission to help people play better golf, visit our website below.