2015 Product Line Sure To Impress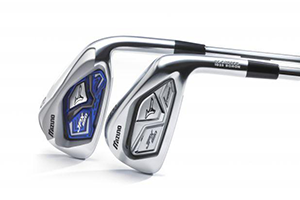 It would appear Mizuno has outdone themselves yet again. They have a new product line set to launch late this summer and by all indications, it is an improvement on already great products. There will be several new additions that will appeal to all skill levels and tastes. Among the new toys will be a new MP-15, MP-H5, JPX 850 Forged, JPX 850 and a beautiful new line-up of wedges.

For those of you looking for that balance of forgiveness and beauty, the MP-15 will be the one to get in line for. Like its predecessors, the MP-15 boasts a 3D Titanium insert to displace 38 grams of stainless steel. This frees up discretionary weight to improve Moment Of Inertia. As is traditional with Mizuno, the forging is second-to-none with Grain Flow Forged 1025E carbon steel. This results in a soft, consistent feel. The MP-15 is the best of both worlds, amazing feel and outstanding forgiveness.
If you are looking for a 1-iron, you have come to the right place. The new MP-H5 set offers a blended set of easy to hit long irons progressing in to clean, compact short irons. The set make-up does start at a 1-iron but this is not your traditional long iron set up. The 1-6 irons have a hollow body, which lowers the center of gravity making them easy to hit and the high COR 1770 maraging steel face provides high ball speeds for easy carry distances. Starting at the 7 iron there is a half hollow design to increase forgiveness yet provide ideal launch and spin combinations in the scoring clubs. This is the perfect combo set if you need some forgiveness in your long irons but want to be able to attack with your scoring clubs. And let's be honest, who doesn't need more forgiving long irons.
For those of you looking for a little more forgiveness throughout the entire set, the JPX 850 is for you. With the introduction of the JPX 850, Mizuno introduces Power Frame technology. By creating an extremely deep undercut sole and undercut top line, weight is redistributed to the heel and toe of the iron. This serves multiple purposes. First, massive distance gains are achieved by increasing the rebound area on the face. The additional heel-toe weight also makes for an extremely forgiving, high-launching iron. This is all accomplished in a surprisingly clean, compact design. This could possibly be the best looking game improvement iron in the game.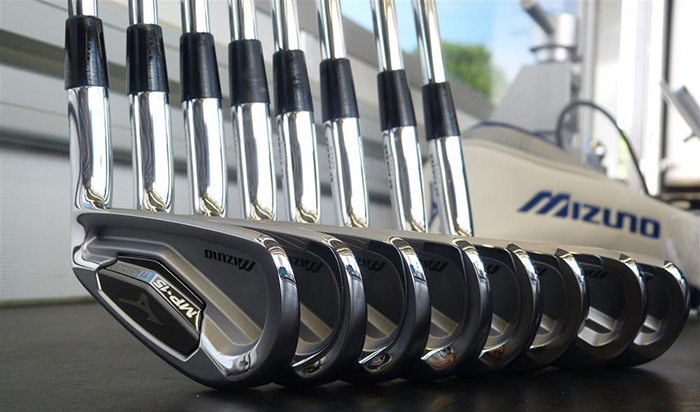 In the case of the new JPX-850 Forged iron, space-aged design is a pretty apt term. This iron is forged from Boron. Boron is a material not found naturally on earth, but is found in small amounts in meteorites. The benefit of the material, in this case, is that it is 30% stronger than traditional 1025E stainless. This allows for an extremely thin face and insanely fastball speeds. Add to that the fame Power Frame technology as well as a CNC milled pocket cavity and you get a beautiful, soft, consistent and forgiving iron that cures the distance issues that can plague some forged irons.
It seems as though Mizuno has continued their history of solid technology improvements and beautiful forgings that also now have amazing forgiveness built in. Look for more details in the near future as to when you can get your hands on these new additions.
Be sure to check out additional product releases and reviews on the GolfTEC Blog found in the Golf Equipment section.
Did you know GolfTEC sells equipment? Contact a coach to learn more and get the equipment that is right for your game & schedule a TECfit today!