Understanding Your Swing Visually Leads to Better Control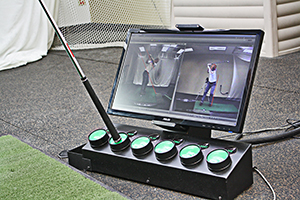 Many golfers struggle with a disconnect between what they feel in the golf swing versus what they really do in the golf swing. Lets evaluate this link and look at Feel versus Real!
Your technique creates your feel. In other words, get the proper technique, then learn what it feels like for the desired shot, not the other way around. If more golfers first mastered their technique to understand how the swing should feel, there would be many more great golfers all hitting the shots they want to, when they want to. The only problem is golfers are not doing what they think they are doing in their swings. What they feel is much different than what is real, which is why golfers still slice, have poor contact, and are not repeatable in the way they want to be.
At GolfTEC, we hear many golfers say that they are feel players and they don't want to get too mechanical in how they play the game. While a legitimate concern, the reality is that we need to improve the players technique to heighten and boost their feel because the golfer's current feel is lying to them and leads to them not executing the shots they want, when they want them. By using a fact-based diagnosis we can confirm whether your feel is right or wrong for what you are trying to do. In most cases, the golfer's feel is not aligned with what they are really doing in the swing so we must retrain their feel by improving whatever elements of the swing are needed to produce the desired result.
Seeing your swing on video will help you immensely as you try to understand what you feel you are doing in the swing and what you are actually doing. When you aren't using video, however, you can re-train and heighten your feel through practicing your desired technique with these two simple techniques:
SLOWLY try to make your golf swing last as long as possible from start to finish. By going fast you eliminate the ability to isolate key points in the swing and identify what you are doing or feeling. A good guide for how slow you should go is whether or not you can make your swing last more than one minute. If not…go slower!
CHUNKING – While still swinging slowly, break your swing into chunks of key positions before trying to blend anything together. For example, practice from halfway down to half way through very slowly so you can develop the feeling for what you are trying to do through the hitting zone. As you better identify your "feeling" you can then blend in other pieces like address to the top of the backswing.
So, do you understand the difference between feel and real in your golf game? Give these techniques a try and talk to your GolfTEC Certified Personal Coach to bring your real and feel swings together.