After the launch of its R15 & AeroBurner metalwoods in January 2015, TaylorMade just announced the release of an entire AeroBurner product line, including the Mini Driver, irons, and two all new golf balls. Here's an overview of the equipment additions and continued evolution of golf club and golf ball technology from TaylorMade:
AeroBurner Mini Driver

Do you or someone you play golf with commonly tee off with a 3-wood because it's easier to control and keep in play? Then the AeroBurner Mini Driver might be just for you.
AeroBurner Mini Driver starts a new category for TaylorMade with its smaller head design and shorter shaft within the driver category. Coming in at 253cc with a 43.5″ shaft, the Mini Driver is designed to deliver even more speed and forgiveness compared to the 430cc or 460cc version of other TaylorMade drivers. It essentially offers 2 club options within 1 — a driver alternative or a 3-wood replacement.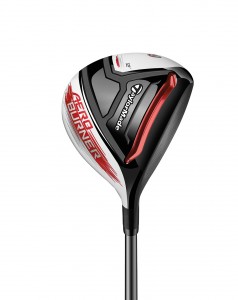 TaylorMade engineers have taken AeroBurner Mini Driver to the next level, designing it with a new aerodynamic shape, shallow face, raised center crown and incorporated a new hosel fin, created to maximize clubhead speed during the downswing. The emphasis is placed on low-forward CG to deliver driver-like launch conditions off the tee with remarkable accuracy.
The Mini Driver will be available starting March 27th in a standard and TP option. The standard option will be available in three different lofts (12, 14, and 16 degrees) with a lightweight Matrix Speed RUL-Z 60 shaft and a retail price of $279, while the TP option is available in 12 and 14 degree lofts with Matrix's new Ozik White Tie 70X4 shaft and a retail price $349.
---
AeroBurner Irons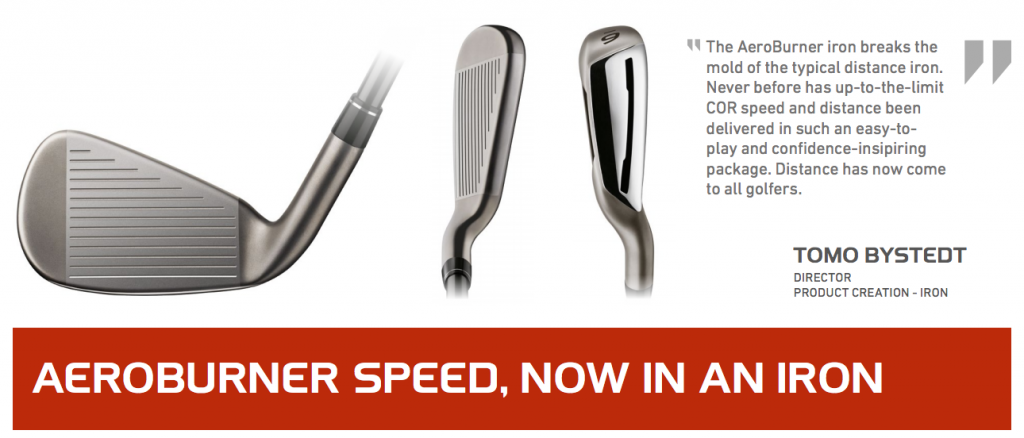 Much like the metalwoods, AeroBurner irons were engineered for distance through speed to deliver unsurpassed stability and explosive distance. The irons feature an up-to-the-limit COR face design engineered to maximize ball speed off the clubface.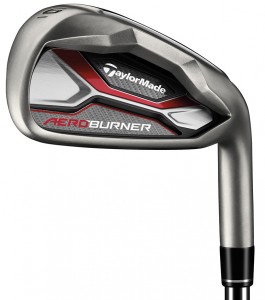 The low center of gravity generates high launch and great feel from club to club and provides enhanced forgiveness and stability on miss-hit shots with the Speed Pocket technology.
Aesthetically, the AeroBurner irons feature a dark, matte head finish found most recently in the SpeedBlade irons. A longer blade length, more offset and thicker topline was designed to give golfers an inspiring, confidence-boosting appearance at address.
Tomo Bystedt, TaylorMade's Direct of Product Creation, said "The AeroBurner iron breaks the mold of the typical distance iron and brings distance to all golfers."
Also available starting March 27th, the irons are available in 8-piece sets in steel or graphite shafts starting at $699.
---
AeroBurner Soft & AeroBurner Pro Golf Balls
Completing the AeroBurner family are two new golf balls: AeroBurner Soft and Pro.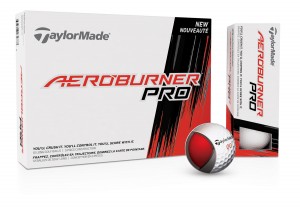 What seems to be a response to Callaway's ChromeSoft golf ball, the AeroBurner Soft is TaylorMade's softest two-piece golf ball using its patented REACT Core for increased distance. Engineers have incorporated design and performance cues from the Project (a) ball for enhanced greenside spin, giving amateurs more control where it's needed most.
The AeroBurner Pro ball is a three-piece ball engineered for high ball speeds off the clubface, delivering speed and distance with pro-like stopping power and spin control. The AB Pro uses TaylorMade's SPIN MANTLE and proprietary IOTHANE cover to rival some of the prestige golf balls in the market.
Both AeroBurner Soft and Pro are now available at retail costing $19.99 and $26.99 per dozen, respectively.