PING releases the third driver model in the G410 family with the G410 LST providing golfers with low spin, higher MOI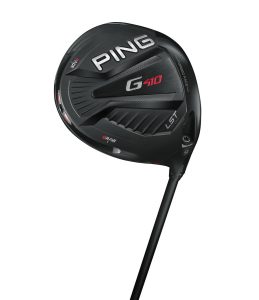 PING released the G410 drivers and woods at the beginning of the year and from the results we've seen so far, our student's are recording a ton of distance and swing speed gains.
Now PING has unveiled their latest addition to the G410 line, the LST (Low Spin Technology) driver. This new extension provides golfers with a driver that reduces spin by 200-400 rpm and features a pear-shaped head that's smaller than the G410 Plus by 5cc. The face sits slightly open with a score-line pattern that frames the impact area at address, which adds to the visual aesthetic.
The G410 LST has the same forgiveness and adjustability as the G410 Plus, PING's first driver to feature Moveable Weight Technology. This allows the customization of the driver's center of gravity by moving the weight in the draw, neutral or fade position.
John K. Solheim, PING President said, "The combination of lower spin and more stability plus the ability to dial in the shot shape with our movable-weight technology greatly expands the types of golfers who can benefit from the technology of the G410 LST driver. The addition of the movable-weight technology in our low-spin driver option allows us to fit a wider range of golfers."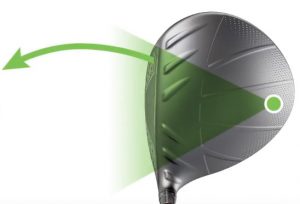 PING is known for making drivers with high MOI (moment of inertia) and the G410 LST is no exception. In fact, this driver has three percent higher MOI over its predecessor, the G400 LST. But is it right for you?
"As always, we encourage golfers to undergo a thorough custom fitting with a trained PING Fitting Specialist to determine which G410 driver model best fits their game," said Solheim.
We agree. If you're looking for a driver that'll help drop your spin and is forgiving off of the tee, then the G410 LST might be the one for you! And remember, the only way to find out for sure is to find a local GOLFTEC and try it out yourself.
Demo and purchase the new Ping G410 LST drivers at GOLFTEC! 
---
GALLERY: 

PING G410 LST Driver
This slideshow requires JavaScript.
---
SPECIFICATIONS: 
PING G410 LST Driver
Head size: 450cc
Lofts: 9°, 10.5°
Standard length: 45.25″
Average lie angle: 57.0°
Head weight: 206g
Standard swingweight: D4
Stock shaft: PING Tour (65g)
No upcharge aftermarket shafts: PING Alta CB Red, Tensei CK Orange (60g/70g), Even Flow Black (75g)
Stock grip: Golf Pride Tour Velvet
Demo and purchase the new Ping G410 LST drivers at GOLFTEC! 
---
Like our content? Subscribe to the GOLFTEC Scramble for the latest on instruction, news, equipment and more!