Golf becomes more than just a sport in many people's lives and we're lucky enough to be a part of that story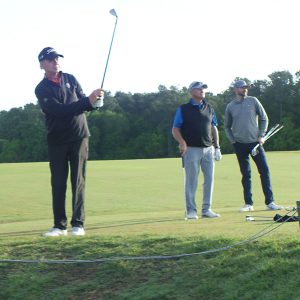 Everyone's golf story has a beginning. Some start at a local muni with your dad when you're five years old. Some start at a community event with your friends. And some start as a hobby that's picked up much later in life.
No matter what made you first pick up that golf club and never put it down, it's uniquely yours, and it holds a special place inside of you.
But just like life, everyone's golf journey is different.
Luckily at GOLFTEC, not only do we get to hear thousands of people's golf stories, we get to be a part of them.
A great example of that is John Purcell.
Purcell was an avid golfer but could never get his golf game to the next level. He did what many golfers do and tried to "buy" a golf game by purchasing whatever gimmick or the latest off-of-the-rack club as a band-aid fix. To no one's surprise, that was not a successful route to better golf.
This 18 handicap found his way into a GOLFTEC, and rest is history.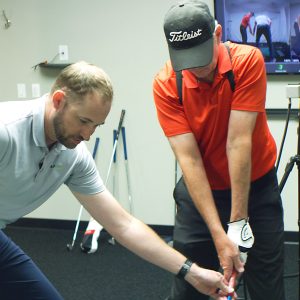 Like most things in life that produce prosperous results, transforming Purcell's golf game took time. After years of hard work with his coach, Doug Strawbridge, his game started to change. Frustrating days at the driving range whacking away at baskets of balls turned into hours of lessons breaking down why his ball flew the way it did and how Purcell's swing impacted that.
Those lessons flipped a switch in Purcell that can't be turned off. A handicap of 18 is long in the rearview mirror as he now hovers in the two to zero range.
His hard work to lower his handicap and improve his game doesn't go unnoticed. This former frustrated player not only has the game to show off his progress, but he also has shelves full of trophies to do the same. His drive to get better helped him fill up them fairly quickly.
John Purcell has a remarkable golf journey, and there's no better feeling than knowing we are a part of that process.
His story is familiar. We see golfers all over the country with similar stories. Maybe you recognize your own struggles and frustrations in John's story, and are ready to start one of your own.
---
Making the Turn: GOLFTEC Student Story Featuring John
---
Like our content? Subscribe to the GOLFTEC Scramble for the latest on instruction, news, equipment and more!