For the ninth time in 12 years, GOLFTEC was recognized as one of the fastest growing companies in the nation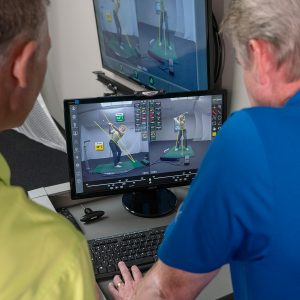 The Inc. 5000 list is well known as the most prestigious ranking of the fastest growing independent companies in the U.S. and GOLFTEC has graced the list nine times since its inception in 2007. Less than one percent of all companies with the honor can say the same thing.
GOLFTEC has had a pretty stellar year, including the opening of nine new centers around the world, as well as the company's first facility on mainland China.
In 2018, GOLFTEC gave over 1 million lessons, far outpacing any other single entity. Also, 36 GOLFTEC centers were named to Golf Digest's list of the '100 Best Club Fitters in America' and more than 20 GOLFTEC coaches received local and national recognition for their work with students.
"Our entire team has worked tirelessly with the goal of expanding our reach and sharing the benefit of the GOLFTEC approach to improvement with an ever growing audience of golfers," says Joe Assell, co-founder and chief executive officer of GOLFTEC. "We look forward to continuing to push the boundaries of innovation in our quest to help all golfers play better and find more enjoyment on the course."
It seems as if the sky is the limit for GOLFTEC and if you're eager to experience the company's one-of-a-kind lessons or club fitting, find a GOLFTEC near you.
---
Like our content? Subscribe to the GOLFTEC Scramble for the latest on instruction, news, equipment and more!