Use a spatula to help you flip burgers and avoid flipping your wrist in your golf swing
By TJ Knapp
Golf is what connects us, even in these challenging times of social distancing. Golf is a social game and reminds us we are in this together. To make sure we all #StayGolfReady, we're sharing drills and exercises you can do at home to keep your game in tip-top shape.
For this at-home exercise, you don't have to stray farther than your kitchen. Patrick Nuber, GOLFTEC's Director of Teaching Quality shows us how flipping burgers isn't the only practical use for a spatula.
Nuber uses the spatula to show how a lot of golfer's wrists look at impact. In the first image, the face of the spatula is pointing towards the target, which can cause the wrist to flare out. Having the wrist in this position can lead to slices and inconsistent contact.
In the second image, he shows us how your wrist should look at impact. Essentially, you want the spatula to fit along your forearm with the face of the spatula facing away from your target. This promotes the proper wrist bend that will lead to more solid contact and increased distance.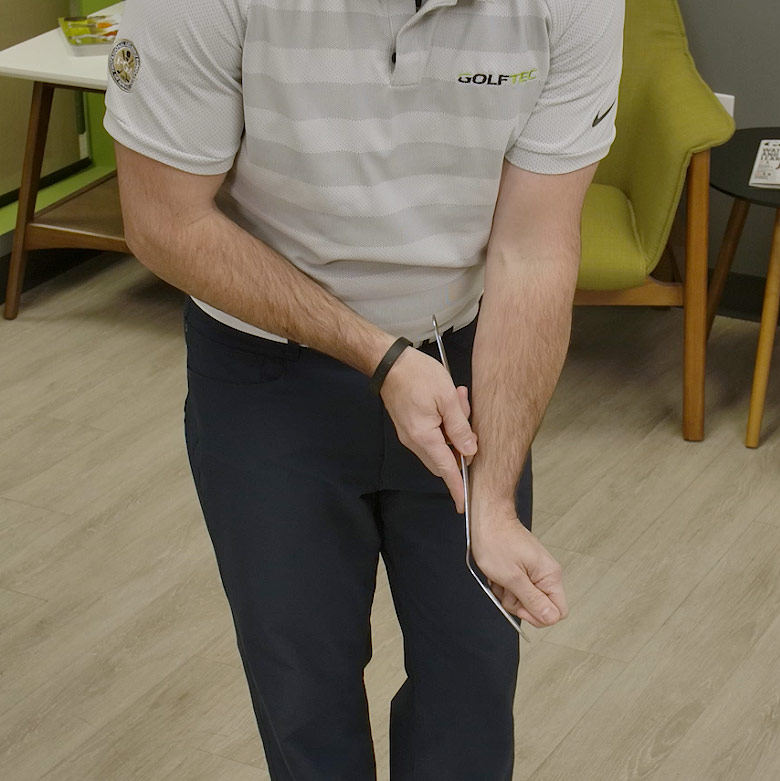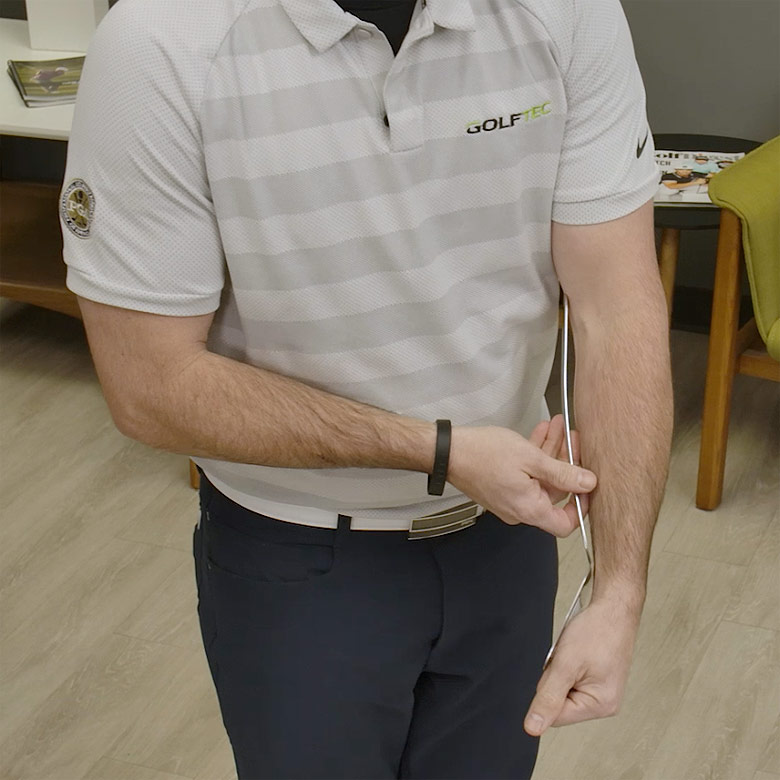 I know this may seem unorthodox but it is practical. The smallest drills like these can sometimes make the largest impacts on your swing and ultimately help you shoot lower scores. During this time of uncertainty, one thing remains sure, golf will always be there. And right now is the perfect time to tighten up your game even if it's from the comfort of your own home with the help of some unconventional items. To keep up with the latest #StayGolfReady content, click here to find out how to stay connected.
---
---
Like our content? Subscribe to the GOLFTEC Scramble for the latest on instruction, news, equipment, and more!