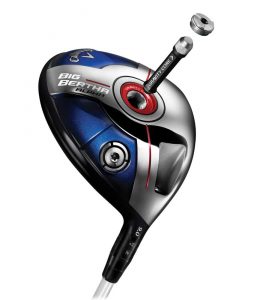 If you've been around the game for a while, you're probably familiar with Callaway's Big Bertha metal wood line from the 90s. Big Bertha golf clubs are one of the most successful in Callaway's history and is often credited with starting the movement towards bigger headed drivers.Well she's back, and according to Callaway she's a lot meaner!
Available Feb 14, the NEW Big Bertha is once again set to revolutionize the industry. The Alpha version features an Adjustable Gravity Core that allows you to create anything from an extreme low spin driver, to a total performance, mid-low spin driver. This is done by reversing how the Gravity Core is set in the club. Use the standard setting for normal spin, or reverse it to lower the center of gravity for even lower spin. Coupled with the adjustable core are a Forged Composite Crown and Hyper Speed face. The composite crown is very strong but still lightweight; saving 20 grams which is what makes the adjustable core work. The Hyper Speed face creates faster ball speeds for more distance, particularly for shots hit low on the face.
Big Bertha Alpha provides the ultimate in adjustability, but at $499.00, it may not be for everyone. If you don't mind forfeiting the Adjustable Gravity Core, the standard Big Bertha ($399.00) may be a better choice. It still features the composite crown and hyper speed face but comes with sliding perimeter weight toward the rear of the club in lieu of the adjustable core. The sliding weight lets you establish a draw, fade, or neutral bias depending on your preferred ball flight.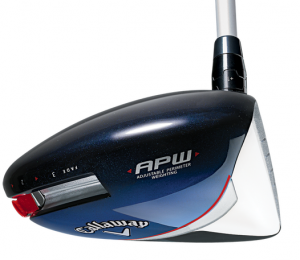 And of course you'll want to check out the Big Bertha fairway woods to complete your set. Bertha fairways feature Advanced Adjustable Hosel Technology that let you add or decrease loft while also establishing a draw or fade bias. Choose from the 3 (15*), 5 (18*), or 7 (21*) heads knowing that you can adjust loft by up to three degrees with each one.
The complete Big Bertha line will hit the market Feb 14 but can be seen now in many GolfTEC locations.
Are you itching for the chance to check out the newest releases from the top equipment manufacturers? Your wait is almost over! During the entire month of March many of our GolfTEC locations will be hosting Try It Series events featuring clubs from TaylorMade, PING, Mizuno and Callaway. This is your chance to hit, get fit, and purchase the latest clubs on the market. Check with GolfTEC Coach for availability and schedule your TECfit for custom fit golf clubs today. Check out our review of Callaway's Big Bertha Alpha below.