This year's US Open is being played at the venerable Pinehurst #2. The course is known as Donald Ross' playground and it's the scene of Payne Stewart's greatest and final triumph. This year the players face a renovated venue that's nothing like the course they faced in 1999 and 2005. I had the opportunity to play the venue in 2003 and again last year and the differences are dramatic. In the past, the knock on Pinehurst was that it had no rough and played wide open tee to green. The turtle-backed greens had always been the lone defense on the property; however that's no longer the case. This time around the course will play firm and fast. Balls will bound through the newly added hardpan waste areas filled with wire grass and pine needles. A premium will be placed on a player's ability to keep the ball in the fairway. Keeping the ball in the fairway will allow for better approaches into the contoured, undulating greens.

Much has been made of the pending weather conditions at Pinehurst and the chance of rain every day. One of the unique features of Pinehurst and the North Carolina Sandhills is its sand-based soil. Unless there's a complete drenching on the course each day, a little sun and wind will allow the course to dry out pretty quickly even after a thunderstorm. The wet conditions may soften the greens a little; however it's not likely to be as great a factor as happens at other US Opens.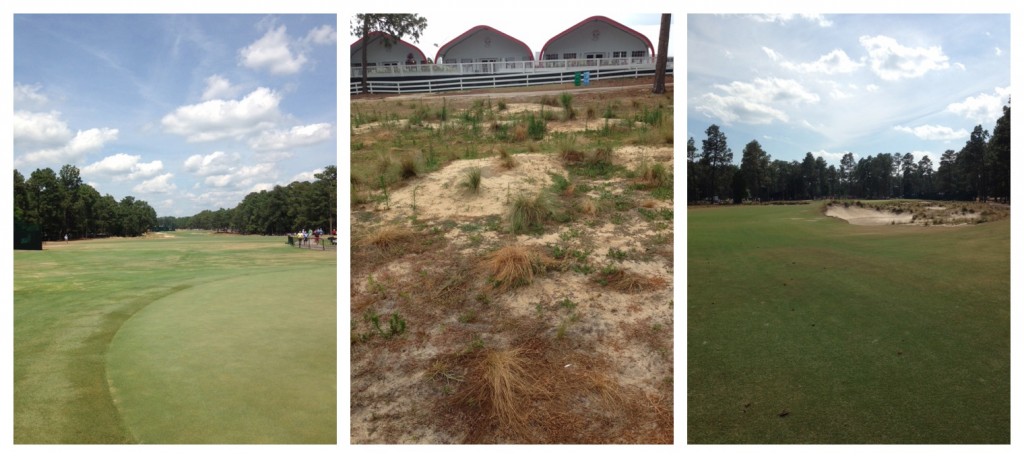 Read Joran Meeks blog, A GolfTEC Coach's Experience at the US Open with his Student, for a firsthand perspective on how the course is playing and how the players are preparing for the conditions this week.