Manufacturer Brings Wood Technology to Irons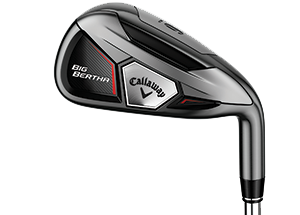 What would you do to an iron to make it go silly far? Of course, you would use the same technology as you put in your drivers and fairway woods. That is exactly what Callaway has done with the new Big Bertha irons. By incorporating the same 360 Face Cup technology as they use in their metal woods, Callaway has gained some serious ball speed on their new irons. And, of course, more speed equals more distance.
How exactly did they do it? By making the face cup shaped, Callaway is able to control the thickness of the face all the way out to the edges of the hitting area and the areas immediately adjacent to the face. As a result, you get a thinner face and more ball speed all over the face. Ball speeds on center hits increased by approximately 3 MPH, while shots hit off-center increased by approximately 2.5 MPH. Overall, that is a very consistent increase in speed, which means more consistent, crazy long distance. For most players, the distance increase has been two full clubs.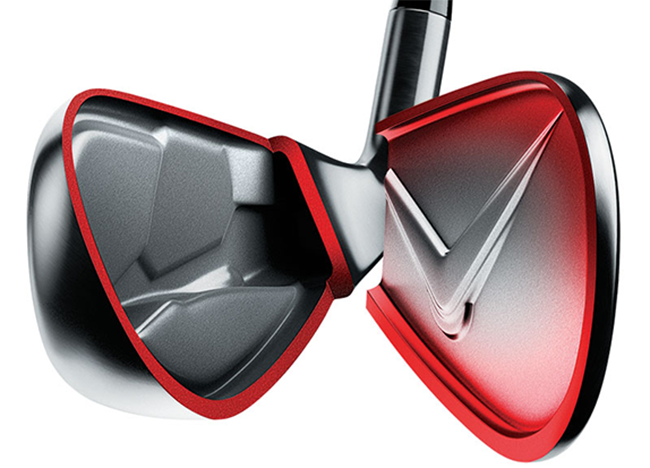 The 360 Face Cup wasn't the only thing Callaway borrowed from their metal wood technology. Inside the hollow head of the Big Bertha iron, Callaway has incorporated the internal standing wave weighting concept. This creates weight placement that is conducive to a low, deep center of gravity allowing for incredible forgiveness. The important aspect of the weight placement is that it does not touch the backside of the face. By doing this, Callaway maintains the flexibility of the face, which is what allows for the massive distance increase with unparalleled forgiveness. Here's a great video explaining the new technology in the irons: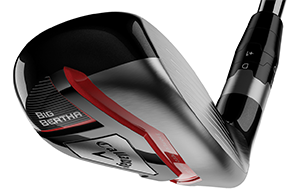 With all that added distance on your irons, you may find that a new set make-up is necessary. Fortunately, Callaway has you covered there as well. The new Big Bertha hybrid will allow you to build the perfect set for your game. In addition to the 360 face cup for increased speed and distance and the internal standing wave for forgiveness, Callaway has also introduced its Optifit hosel in the new hybrids. This allows for full adjustability and a four-degree loft range on each head. The total available lofts of this hybrid family now stretch from 18.5 to 33.5 degrees. With that kind of flexibility in building your set, there is really no reason for any gaps.
To see additional club reviews, visit our Equipment page, located here. Contact your local GolfTEC Improvement Center to find out when you can get your hands on the Callaway Big Bertha irons, latest in iron technology!