GolfTEC Events at the Charles Schwab Cup Championship
Continuing a fantastic season on Tour, GolfTEC Events was on site at the Charles Schwab Cup Championship with the TaylorMade Performance Experience Presented by Charles Schwab.

It was a great week in Scottsdale – hard not to enjoy the experience in perfect weather, around some of the game's biggest legends – and we had a great turnout of fans over the weekend in our hitting bay who experienced their swing on video with our Certified Personal Coaches.

We were also very fortunate over the course of the week to have inside-the-ropes access, which begins the trend for many Tour events to come for GolfTEC Events and helps us gain insight into many of the game's best players.

So, what did we learn this week at the Charles Schwab Cup Championship?
First off, that Fred Couples is still as cool as it gets: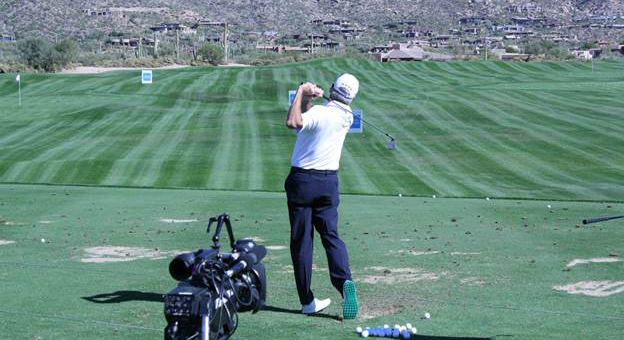 And that the positions in his swing are still phenomenal (even Mark O'Meara stopped warming up to get a glimpse):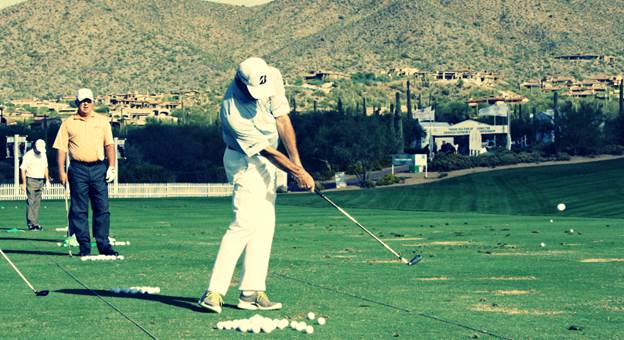 And finally, that Esteban Toledo likes to have a little fun on Halloween (yes, those are pumpkin pants. Why not?)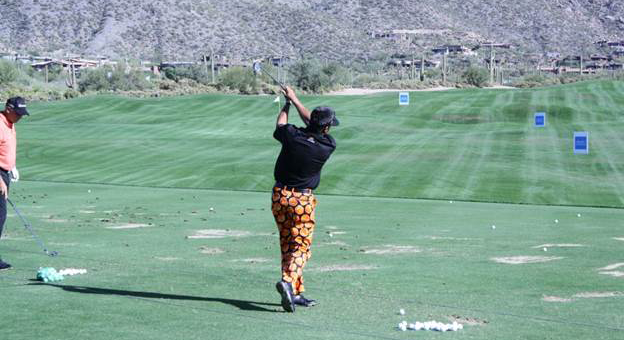 One thing was consistent throughout the week – these guys still work extremely hard on their games, take the Champions Tour and their performance very seriously, and can still hit it with the best of them.
Anytime you come in contact with the world's best players, it's a privilege to see what makes them tick and why they've reached the pinnacle of this game. But, it's been our privilege to help fans like this take a few swings and love golf just a little bit more – which, like Couples, is about as cool as it gets.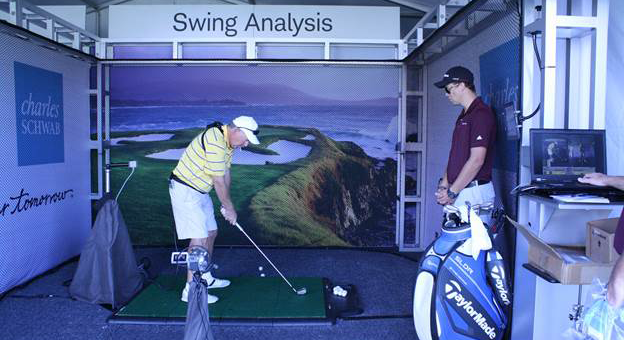 ---
Jon Levy has been in the golf industry for 17 years in multiple capacities, such as professional golfer, a nationally-recognized college golf coach, editor/writer for GolfChannel.com and founder of his own coaching company. As a recent addition to GolfTEC, Jon works with GolfTEC Events to deliver a unique golf experience for businesses and fans of the game.