As seen on Golf Channel: Lie angle may be a term you know, but do you understand how it affects your shots?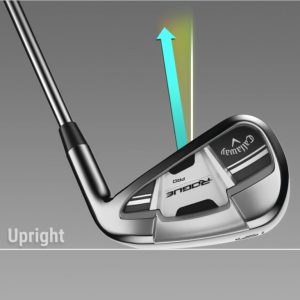 We've said it before and we'll say it again: Being properly fit for your golf clubs can be a total game changer.
That's common knowledge around our parts. But for many golfers, the idea of club fitting is misunderstood and grossly underestimated regarding its potential impact on your golf game.
One such part of club fitting – a common golf equipment term many know but don't truly understand – is lie angle.
Lie angle is defined as the angle between the shaft and sole of the clubhead. It's an important part of a golfer's set makeup, because if the club's lie angle is too upright, the face of the club will point left of the target (for right-handed golfers), and if the lie angle is too flat, the face will point right of the target.
That of course has a significant effect on the starting direction of your golf shots. And since hitting the ball toward your target is difficult enough in this game, it certainly doesn't help when your golf equipment isn't properly set up for your unique swing and ball flight characteristics.
In the video below, GOLFTEC's Jon Levy and Mike Helfrich discuss lie angle and the important role it holds throughout your entire bag. So, take a look, and see a certified club fitter at GOLFTEC who can ensure your clubs are performing optimally for you!

---
VIDEO:

How lie angle affects your shots
---
Ready to purchase clubs? Schedule a TECFIT with a local GOLFTEC Coach today!
---
Like our content? Subscribe to the GOLFTEC Scramble for the latest on instruction, news, equipment and more!