VIDEO: We visit the Titleist Performance Institute to discuss the new 2018 Scotty Cameron Select Putter line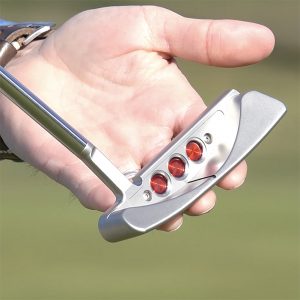 When Scotty Cameron releases a new putter line, you know it has to be good.
Especially when Cameron himself says his latest creations, the 2018 Titleist Scotty Cameron Select Putters, are like taking his best designs ever and making them even better.
Now THAT is something to be reckoned with, and something every high-end putter enthusiast should pay attention to. Which is why GOLFTEC's Jon Levy and Dave Pauley took a detailed look at the new 2018 line of Scotty Cameron putters with Titleist brand ambassador, Mike Bradley, at the Titleist Performance Institute in Oceanside, Calif.
Take a look at the video below where Bradley outlines the features and benefits of these putters and visit your local GOLFTEC to demo and purchase these clubs!

---
VIDEO:
2018 Scotty Cameron Select Putters
Ready to purchase a Scotty Cameron putter? Schedule a TECFIT with a local GOLFTEC Coach today!
---
Like our content? Subscribe to the GOLFTEC Scramble for the latest on instruction, news, equipment and more!