As seen on Golf Channel: Finding the best irons for your game isn't difficult when you have the right guidance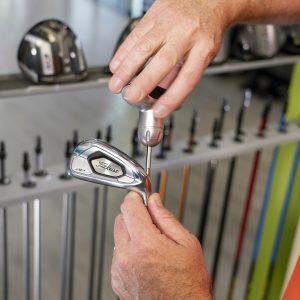 With so many different options for equipment these days, how do you know what's best for your game?
With irons, for example, there are players irons, game improvement irons and those designed everywhere in between. Trying to decipher what's best for your game can be overwhelming, especially when you're going it alone.
But don't worry, we have some suggestions that should make choosing the best iron for your game a breeze.
Try different combinations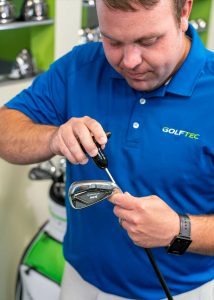 Without a doubt, one of the best things about golf clubs these days is customization. Every golfer is different and should have clubs fit specifically to their swing. So, custom club fitting is a must for any new club.
And irons are no exception.
During an iron fitting, you should take advantage of interchangeable fitting technology and try several different combination of heads and shafts.
Try a clubhead packed with technology that's paired with a lighter shaft, a blade with an extra-stiff shaft, or some combination of the two. The idea is to test firsthand a variety of options, judge the feel and ball flight characteristics such as launch angle, spin rate and distance, and then start narrowing in from there.
What you need ultimately comes down to your game and no one else's.
In the video below, Nick Clearwater demonstrates a simple process for finding the best irons. Because figuring out which irons are best for you shouldn't be a struggle – especially if you take the foolproof route of choosing the right irons, which is working with a certified custom club fitter at GOLFTEC that can help with every club in your bag.
---
VIDEO:

Choosing the Right Irons
---
Like our content? Subscribe to the GOLFTEC Scramble for the latest on instruction, news, equipment and more!