Odyssey Stroke Lab putters feature a refined take on swing weighting and weight distribution in putters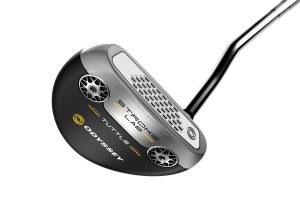 Callaway Golf has released Odyssey Stroke Lab putters, ushering in a new era of putter design and weight allocation across the putter as a whole.
Highlighted by a multi-material shaft that moves weight into the head and butt-end of the grip, Odyssey Stroke Lab putters promise to lower torque and increase stability in the golfer's putting stroke. In other words, these new putters from Callaway improve the user, instead of mitigating user error on poor strokes and off-center hits, which is the idea behind many putters from OEMs today.
"We wanted to look at the putter as a whole," says Luke Williams, Callaway Senior Director, Product & Brand Management, about Stroke Lab putters. "We've taken weight out of the shaft where it doesn't really do any good and redistributed it around the putter where it's more effective.
"Instead of putters that help golfers overcome a flaw, Stroke Lab helps to improve the putting stroke itself."
Take a look below at our in-hand review of Odyssey Stroke Lab putters with Williams at the Ely Callaway Performance Center, and see an expert club fitter at GOLFTEC who can help with all of your equipment needs.
---
VIDEO: Odyssey Stroke Lab putters
---
GALLERY:

Odyssey Stroke Lab putters
This slideshow requires JavaScript.
Features & Benefits:

Odyssey Stroke Lab putters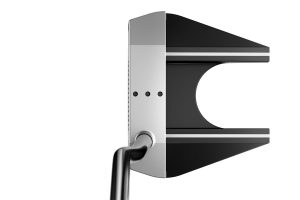 Multi-material Stroke Lab Shaft for Innovative Weight Distribution
Tip-heavy graphite and steel shaft saves 40 grams, which is relocated into each end of the putter to change its performance dynamics.
Slightly Stiffer and Lower Torque for Increased Control
The Stroke Lab shaft is slightly stiffer and lower torque compared to standard putter shafts for better control of the slightly heavier head.
Sole Weights and Grip Weight for a Smooth and Accurate Stroke
Additional weight in the sole and butt-end of the grip change the putter's dynamics to help golfers consistently repeat a smoother and more accurate stroke.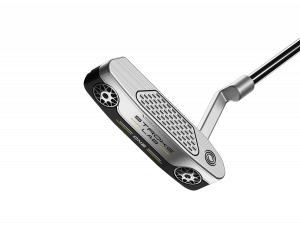 White Hot Microhinge Face Insert for a Great Feel and Smooth Roll
Combines legendary White Hot feel with dozens of microhinges embedded across the face that promote topspin for smooth roll and acute distance control.
*The new Stroke Lab lineup boasts a variety of proven mallet and blade shapes including: #7, #7S, Marxman, Marxman S, 2-Ball, 2-Ball Fang S, Red Ball, Red Ball S, Tuttle, Tuttle Flow, V-Line, V-Line ang, V-Line CS, #2, #3, #9, Double Wide and Double Wide Flow.
Odyssey Stoke Lab putters retail starting at $249 and hit shelves on Feb. 8, 2019