As seen on Golf Channel: Don't let old equipment hinder your performance off the tee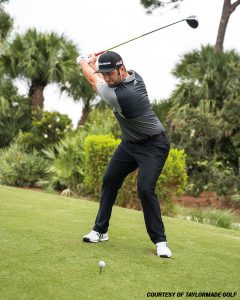 There's a reason you don't see the pros playing two- to three-year-old drivers. If they want to climb leaderboards, they know they need the best equipment.
In fact, a driver that's several generations old can perform significantly poorer when it comes to shot distance and dispersion, especially if it's poorly fitted or worn.
To a degree, this reality applies to amateur golfers too. The evolution of driver science and proper club fitting—even over just the last few years—is having big impacts on distance and accuracy for all levels of golfers.
The difference between generations
Let's be clear: we're not saying the driver you bought last season is obsolete. But testing, like from our recent M3 versus M5 comparison, shows new technology produces real, measurable gains.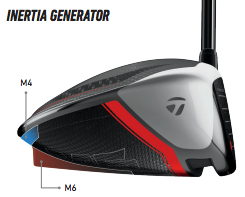 To give a design example, the generation-old M3 driver has a center of gravity (CG) near the back-center of the club. This placement is a good thing, because having the CG back helps increase moment of inertia—a measure of forgiveness. But the M3 also features a more contoured head in which the CG is higher, and it generates more spin. For golfers who need to reduce spin, it's simply not going to be the right fit.
In some of 2019's new drivers, like the TaylorMade M6, engineers added mass in lower, more forward parts of the driver head to better optimize the CG for players who need it. This one adjustment reduced spin and delivered more forgiveness. Better yet? The newer model produces more ball speed than its predecessors.
New driver, who's this?
A GOLFTEC fitter's goal is simple: to determine whether or not your current equipment is getting in the way of you playing your best golf.
And naturally, if you think you might invest in a new driver, you want to make sure you get the most accurate information before making a decision. That's why club fitting is so crucial.
If you wonder whether your driver is holding you back or just want to put it to the test against newer models, talk to a GOLFTEC fitter today!
---
VIDEO:
New Driver Science Adds Distance
Brad Skupaka explains how new driver science continues to help golfers add distance and accuracy off the tee.
---
Like our content? Subscribe to the GOLFTEC Scramble for the latest on instruction, news, equipment and more!