Ping names GOLFTEC 'Top 100 Club Fitter'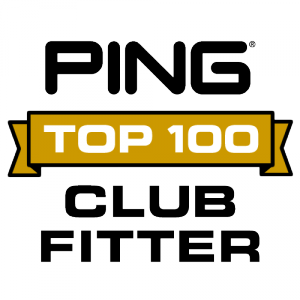 You've seen us saying it in your inbox, on Golf Channel, and all over social media. Club fitting matters, and we strive to offer the best experience in golf.
That's why we're so proud to have been named a Ping Top 100 Club Fitter.
"Over the past two years we have completely revamped our club fitting system to ensure every golfer who walks through our doors is playing with the most optimized equipment for their game," said Joe Assell, GOLFTEC co-founder and CEO. "We're honored to be recognized as one of the top fitters by a brand as respected and revered as Ping."
Last year, 75 percent of golfers who went through driver fittings at GOLFTEC gained an average of 25 yards. And golfers with higher handicaps gained even more distance. Club fitting isn't just for the pros or elite golfers anymore, it's for everyone.
"Being properly fit for clubs is the fastest way for any golfer to see immediate and significant improvement," said John Solheim, Ping President. "GOLFTEC has established itself as one of the nation's leading premium club fitters and Ping is proud to play a part in its mission to help all golfers play better and find more enjoyment in the game."
Ping golf clubs are sold at over 200 GOLFTEC centers around the world, including the new Ping G410 drivers and woods, G410 irons, i500 irons, i120 irons, Glide Forged wedges and Sigma 2 putters.
If you're ready to ensure your clubs aren't holding you back, find a local GOLFTEC and schedule a club fitting today.
---
---
Like our content? Subscribe to the GOLFTEC Scramble for the latest on instruction, news, equipment and more!