Titleist releases two new drivers in the TS line aimed at drastically different types of golfers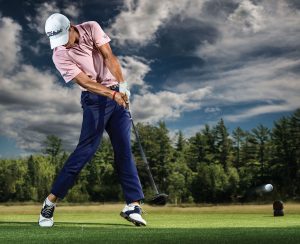 If every single golfer in the world had an identical swing, finding a driver to fit your game would be simple. Obviously, we all know that's not the case, and that's why Titleist just released two new drivers with very different golfers in mind.
Titleist TS1 and TS4 couldn't be for more different players. The TS4 has already helped one PGA Tour player to victory this year with Max Homa's win at the Wells Fargo Championship. But you won't see the TS1 in any Tour player's bag anytime soon. Let's get into why these two drivers are different, and with good reason.
Low Spin. High Speed.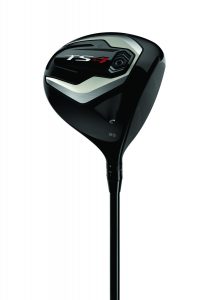 As I mentioned earlier, the TS4 has already made its way to the PGA Tour, so there wasn't much Titleist was keeping under wraps about that particular driver. The TS4 is primarily for golfers with high swing speeds and high spin.
"While we know most golfers find their best fit in a TS2 or TS3 driver, there is a percentage of players out there with distinct performance needs, such as aggressive spin reduction," said Josh Talge, Vice President of Marketing, Titleist Golf Clubs. "TS4 is the ultra low-spin driver that still produces exceptional ball speed. If you want to hit it longer but are having trouble controlling spin off the tee, TS4 was made for you."
So, of course, it would make sense that this particular driver would make its debut on tour. You can make the case that the TS4 was designed for that specific group of players, but if you're a golfer that falls into the high spin category, this might be the driver for you.
Effortless Distance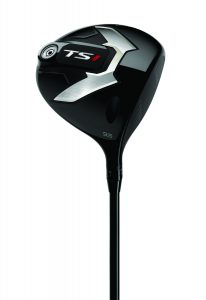 Now if you can imagine the opposite swing of a tour player, someone who struggles with distance and has a much slower swing – the TS1 was precisely designed for that golfer.
The ultra-lightweight 275g design produces high launch with mid spin to help deliver increased distance for players with swing speeds less than 90 mph. When golfers with moderate to slow swing speeds try to hit averagely weighted drivers, at 330g, their distance suffers.
Because of this, Titleist engineers strategically shaved 55g off of the TS1 to help golfers get that distance they're missing.
"There are so many golfers that can benefit from the performance of TS1," said Talge. "For seniors, women, juniors – really anyone who is the moderate swing speed player – TS1 is an absolute powerhouse. You can swing as smooth and easy as you want and the ball just takes off. The distance just feels effortless."
The TS1 also features the Speed Chassis body that is found on all TS drivers. The Speed Chassis body is designed with maximum speed in mind with a thinner, faster face, ultra-thin titanium crown, a new streamlined shape, and optimized weight distribution.
With the addition of the TS1 and TS4, the TS line has four different drivers designed for very diverse types of golfers. The only way you're going to know which driver is the best for you is to find a local GOLFTEC and experience a club fitting yourself.
Demo and purchase the new Titleist TS1 drivers at GOLFTEC! 
---
GALLERY: 
Titleist TS1 & TS4 drivers
---
SPECIFICATIONS: 

Titleist TS1 & TS4 drivers
Titleist TS1 driver
Head size: 460cc Speed Chassis Body
Lofts: 9.5º RH, 10.5º RH/LH, 12.5º
Lie: 58.5º
Length: Men's – 45.75″ Ladies – 44.5″
Shafts: MCA Fubuki MV (Max Velocity) Men's – 45g (S, R, A) Ladies – 39g, Fujikura Air Speeder Men's – 40g (S, R, A) Ladies – 35g
Ball flight: High launch, mid spin
Demo and purchase the new Titleist TS1 drivers at GOLFTEC! 
Titleist TS4 driver
Head size: 430cc Speed Chassis Body
Lofts: 8.5º RH, 9.5º RH/LH, 10.5º RH
Lie: 58.5º
Length: 45.5″
Shafts: HZRDUS Smoke Yellow 60 Men's – 60g (6.0, 6.5), Even Flow TT100 White 65 Men's – 65g (6.0, 6.5)
Ball flight: Mid launch, ultra-low sping
---
Like our content? Subscribe to the GOLFTEC Scramble for the latest on instruction, news, equipment and more!