Get up and down for par, or even birdie, by finding the exact landing area on your approach shots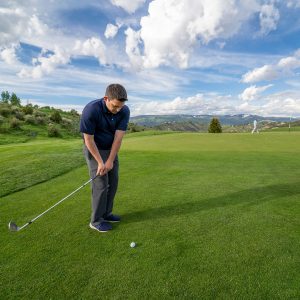 Missing the green can often leave you with an uncertain chance at getting up and down. You might have an iffy lie in the rough, you might not have the best look at the pin, or maybe it's a combination of a couple of unlucky circumstances.
Rather than throwing in the towel right then and there, and settling for bogey at best, you can save the hole by zeroing in on your landing area on the green. I know what you're thinking, easier said than done.
VP of Instruction, Nick Clearwater shares a couple of simple tips to help nearly everyone find the exact landing area to get the ball near one-putt range.
What's the green telling you?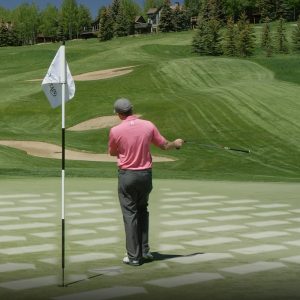 Even though you're not on the green yet, you need to take a stroll onto the putting surface and check out the contours. Your most significant advantage is going to be understanding how your ball is going to react once it hits the green. You may notice a break or a mound that you may not have from 40-yards out, that's a huge plus.
Once you've walked the green, determine where you want your ball to land, and eventually roll out. Keep your eyes locked on that spot as you walk back to your ball. Now, you should have a new perspective on how you need to play this shot.
If you don't hit the ball precisely on your desired landing area, but it's close enough, that's quite alright. You've probably given yourself a better chance at making a one-putt by getting the ball in the right general area.
---
---
Like our content? Subscribe to the GOLFTEC Scramble for the latest on instruction, news, equipment and more!