Nick Clearwater expands on his article featured in the September 2019 issue of Golf Digest
There's only so much information you can write in a two-page article for a magazine. Luckily for us, this is a blog, and we can write a million-word article with no issue.
But we know that no one would read it. So we're going to do one better: put the info in a video.
Vice President of Instruction, Nick Clearwater, is featured in the 2019 September issue of Golf Digest talking about something we all could use a little help with, distance and consistency. But like we said, magazines have limited real estate, so Clearwater is expanding on that topic in the video below.
---
If there's anyone we can look to as an excellent example for anything swing related, we, of course, go to the pros. And that's precisely what Clearwater did while trying to figure out what contributes to the considerable gap in distance and consistency between pros and amateurs.
So what's the verdict?
Breaking down the backswing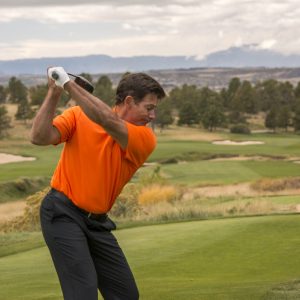 As Clearwater explains in the video above, amateurs leave some serious power behind when they don't maximize their shoulder and hip turn in the backswing. With a couple of quick tweaks, you can easily make these changes—and you'll start seeing the ball fly farther and straighter.
Click here to read the Golf Digest article or pick up a copy of the September edition of the magazine for a further look into how one "magic move" in your backswing can improve your game in the long run.
And if you want to see if your backswing could use work, find a GOLFTEC near you and talk to a coach.
---
If you're not sure if this tip is for you, find a GOLFTEC near you today!
---
Like our content? Subscribe to the GOLFTEC Scramble for the latest on instruction, news, equipment and more!