Stop missing putts because of a misread line. Improve your green reading with these simple tips
---
If you haven't uttered the words "wow, I didn't think it was going to break that way," as your ball rolls three feet below the hole, then you've already mastered green reading and you may read on to the next article.
But if you're like a majority of us weekend warriors, understanding the exact contour of a green is pretty difficult. There are many different techniques out there to help sharpen up your skills on the green and we're sharing a couple of those today.
Read it, roll it, hole it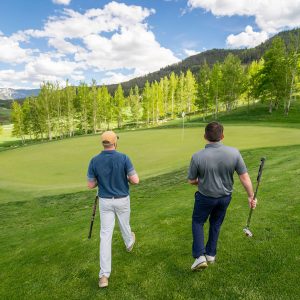 Many golfers often miss a huge opportunity to learn about the shape of the green because they walk right up to their ball and don't pay attention to anything else. You should notice the overall figuration of the green and that can go a long way once you finally step up to your ball.
Another easy trick of the trade is to watch your playing partners and see how their putts react. You can learn a lot about what your ball is about to do, even if it's not on the same side of the green.
Read it like the pros
Another tactic that's often used by the pros and could easily be adopted into your own game is simply standing over your ball. By placing a foot on either side of the ball, you can quickly tell if one foot is higher than the other and that's a dead giveaway to the contour of the green.
If you couple all of these approaches, your green reading skills will start to improve and you won't leave anything three feet below the hole due to a misread.
---
---
Like our content? Subscribe to the GOLFTEC Scramble for the latest on instruction, news, equipment and more!