Be the long hitter in your group and start driving greens with these quick swing changes 
Cameron Champ led the 2019 PGA Tour season in driving distance with an average of 317.9 yards. Justin Thomas smoked a 457-yard drive on No. 10 at Club de Golf Chapultepec (which sits at 7,500 feet above sea level) during the 2019 WGC Mexico. And the 2019 World Long Drive Champion, Kyle Berkshire's longest drive ever was 474 yards.
Whether you chalk it up to the equipment, their strength, elevation, or the fact that these guys are just really good, they can hit the ball miles. But they do this for a living, and we can be honest with ourselves, a 474-yard drive might be a little out of our range. But we can probably squeeze a couple of more yards off of the tee.
Bigger backswing for bigger drives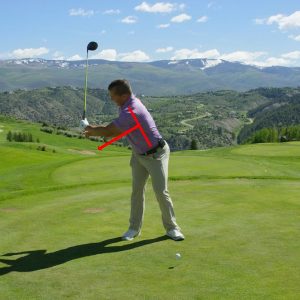 Director of Teaching Quality, Brad Skupaka, is no stranger to hitting the ball far. The 6x World Long Drive Championship competitor has his fair share of bombed drives. In the video above, he talks about one very large separator found in the swings of those who hit the ball very far and those who don't.
Those who struggle off of the tee tend to keep their chest pointed down during the backswing. Doing so is problematic because it limits how far you can take the club back and how much power and speed can be generated at the top of the swing.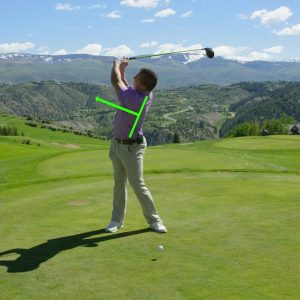 What the long bombers like Champ, Thomas, Berkshire, and Skupaka all do in their backswings is focus on bending (or arching) their back as they take the club to the top of the swing. This move helps force their chest up and gives plenty of room for a long, power generating backswing.
So, you don't have to be Cameron Champ or travel to Mexico City to take advantage of the elevation in order to gain distance; focus on lengthening your backswing, and trust me, you can gain some yards off of the tee and feel like a World Long Drive Champ!
---
If you're not sure if this tip is for you, find a GOLFTEC near you today!
---
Like our content? Subscribe to the GOLFTEC Scramble for the latest on instruction, news, equipment, and more!