New Technology Continues to Push the Big Bertha Distance Further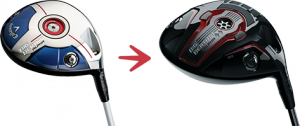 On the heels of a very successful re-launch of Big Bertha, Callaway is continuing the legendary bloodlines with its launch of the Big Bertha Alpha 815 and Big Bertha Alpha 815 Double Black Diamond. With this launch, Callaway wins the award for longest driver name in history. Along with that fictitious award, they will also be looking to track down some legit recognition with some serious new technology.
Callaway has carried over the very successful Gravity Core technology from the Big Bertha Alpha line. This concept places a rod in the center of the club head with 10.5 grams of tungsten on one end and 1.5 grams of nylon on the other. By flipping this core up or down, you can impact the launch and spin of the driver to match your ball flight characteristics. For example, with the Gravity Core in the down position, you create a lower center of gravity and reduce spin by approximately 300 RPMs.
The Big Bertha 815 also has the same lightweight, forged composite crown as its predecessor, allowing for additional, discretionary weight to be placed in two movable weights in the heel and toe to allow for further adjustability. All of that weight adjustability, combined with Callaway's adjustable OptiFit hosel means there is not a setting they can't get to and a swing they can't match.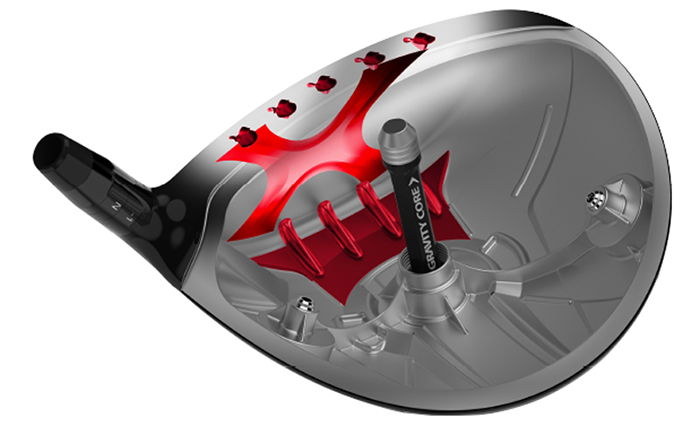 All of this tech is great and was proven successful in the previous Big Bertha line, but the real star of the technology story is the new RMOTO face design. While RMOTO sounds like the newest video game franchise your kids will be asking for during the holidays, it is not playing around when it comes to creating some tangible ball speed increases. By using rib motion technology (RMOTO), ribs placed in the club head allow for increased strength and stability in the face, while also allowing it to be thinner, creating more speed. And of course, more speed equals more distance.
What does this all add up to? The lightweight composite crown creates a lower CG and more forgiveness, the RMOTO face means more speed and more distance and the Gravity Core means a lower spin option. It would seem Callaway has created a high-MOI, low spin combination, which is something of a minor miracle.
Does that all sounds too good to be true? Looking for more of a challenge? Or do you just need super low spin? There is the Big Bertha Alpha Double Black Diamond option. This deep-faced driver uses all the same great technology in a super-low-spin design. But be warned, the trade off is a much lower MOI. Thus the Double Black Diamond label, for all you ski buffs.
If you missed it, Callaway also recently launched the Big Bertha Irons which include driver technology for added distance. Check out our review of the latest Callaway Big Bertha irons here.
Between the two great new Big Bertha Alpha options, there is sure to be one that will help improve your driving.