Congratulations to three of our coaches featured by Golf Digest
GolfTEC congratulates James Kinney from GolfTEC Omaha, Maggie Noel from GolfTEC Westheimer, and Nick Paez from GolfTEC Cleveland-West on being named one of the Best Young Teachers in America for 2014-2015! We're proud of you!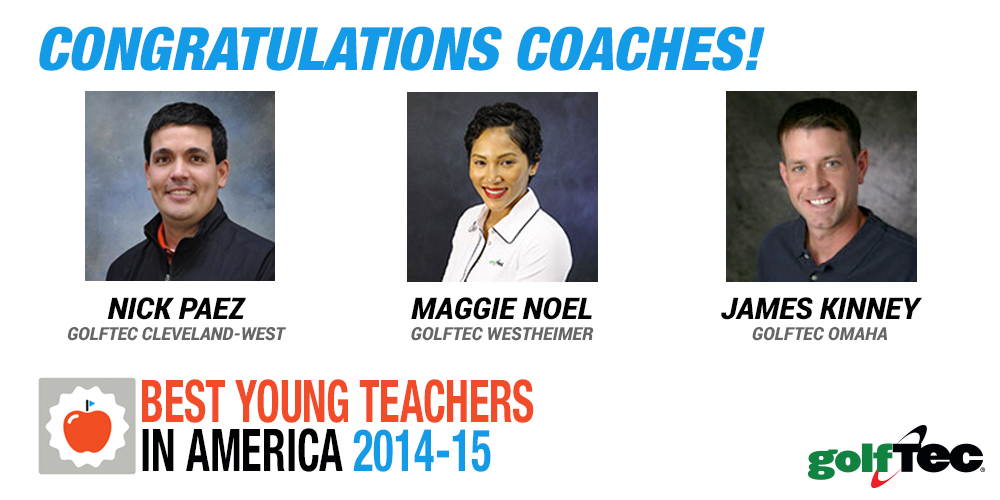 What is this all about? Golf Digest Magazine recognizes golf instructors under 40 who are teaching the game better and represent the future of golf instruction. Three of our own GolfTEC Coaches made the list this year: James Kinney, Maggie Noel, and Nick Paez. After an exhaustive process including surveying nationally ranked teachers, all 41 sections of the PGA, and just about anyone they thought might know a good candidate, Golf Digest revealed the list for 2014-2015 in the November issue of the magazine.
We're going to be doing some interviews with Maggie, James and Nick here on the GolfTEC Blog in the next few days, so be sure to check back often or subscribe to our blog so you won't miss out on what makes these coaches the Best of the Best.