GOLFTEC's Jon Levy & Dave Pauley square off in a long drive duel – each using a vintage Ping maplewood driver
It's one thing to test the most innovative, technologically-advanced drivers in the game such as the Ping G400 driver, which GOLFTEC's Jon Levy and Dave Pauley did this summer at Ping Headquarters.
But what about those old-school, hit-it-on-the-screws wooden drivers, which we as a golfing society have all but forgotten? Remember those?
We do – and we did, while we were in Phoenix this summer reviewing the Ping G400.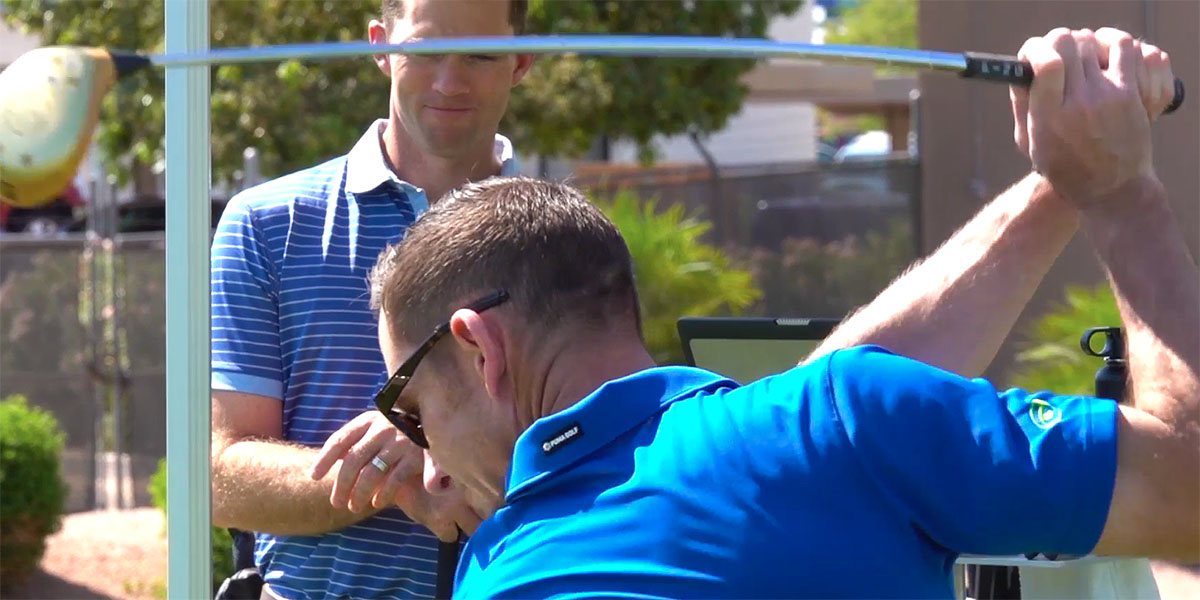 Yes, we asked Ping if they had any vintage models laying around to hit a few shots with, and what ensued – other than Ping's regret from saying "yes" and our newfound respect for how much technology has improved – was a long drive duel for the ages.
That said, watch below as Levy and Pauley duke it out in the Ping Maplewood Driver Challenge!
---
VIDEO: The Ping Maplewood Driver Challenge
---
---
Like our content? Subscribe to the GOLFTEC Scramble for the latest on instruction, news, equipment and more!