Our guide to help you navigate the best GOLFTEC Holiday gifts for the special golfer on your holiday shopping list!
Whether it's golf lessons or a new driver and irons on that golfer's wish list this holiday season, it's hard to go wrong with the gift of golf!
We're back with the 2017 GOLFTEC Holiday Buyer's Guide for that exact reason. Because whether it's one of our popular Holiday Packages or the hottest golf equipment from top manufacturers sold at GOLFTEC Training Centers, we've got the goods to fill your golf gift needs.
So, take a look below, choose wisely, and maybe even sneak in a little present for yourself!
---
Featured GOLFTEC Holiday Lesson Packages
This slideshow requires JavaScript.
---
Consisting of a 60-minute Swing Evaluation, three lessons, three practice sessions and one TECFIT club fitting, the Gold Package is the best deal of the GOLFTEC Holiday Packages!
A great value for all your holiday golfing needs, the Silver Package includes a 60-minute Swing Evaluation, one lesson, one practice session and one TECFIT club fitting.
This is a great gift for any golfer! The GOLFTEC Swing Evaluation is a 60-minute session that provides a fact-based diagnosis of your swing and a clear, measurable foundation for building a better game.
Do you love equipment or know someone who does? This is the perfect gift! The GOLFTEC TECFIT includes a 90-minute custom club fitting session utilizing our proprietary club fitting system and our specialized fitters.
Existing students can renew or purchase a new plan online at the Player Performance Center to receive 10% off!
Get the golfer on your list the ultimate gift of better golf with one of our Lesson Plans! This will be the BEST gift any golfer can receive during the holiday season. For more information, please contact our Customer Service team at 877-446-5383.
---

Featured 2017 Holiday Golf Equipment
Your local GOLFTEC is your one-stop shop for purchasing custom-fit golf clubs!
Not only does our TECFIT custom club fitting process fit the perfect clubs to your game, but we offer top equipment brands such as Callaway, TaylorMade, Mizuno, Ping and Titleist that you can purchase directly from our Training Centers!
Callaway GBB EPIC Driver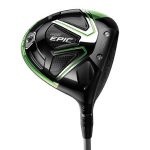 There's a reason why EPIC has become the No. 1 driver in the game and THE golf equipment story of 2017. Highlighted by Jailbreak and Exo-Cage technology, Callaway bills EPIC ideal for any player because of its improved adjustability, speed and forgiveness – the ultimate combination for everyone.
EXCLUSIVE GOLFTEC OFFER: Purchase any Callaway EPIC equipment (driver, fairway woods, hydrids or irons at $349 or above) in December and receive a FREE TECFIT!
TaylorMade M1 Irons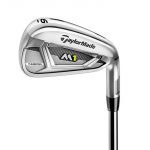 Distance and forgiveness *with* control is the M.O. of these popular irons from TaylorMade. Among too many benefits to list, M1 irons are highlighted by discretionary weight being moved lower in the head for a higher launch, incredible distance and happy, confident golfers.
EXCLUSIVE GOLFTEC OFFER: Purchase a TaylorMade M1 driver or M1 irons ($349 or above) in December and receive a FREE TECFIT!
Mizuno MP-18 Irons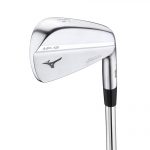 Offered in four models that feature improved aesthetics, seamless integration between models and a new Grain-Flow HD (high density) forging process, MP-18 irons are perhaps Mizuno's most revered creation to date.
PURCHASE MP-18 IRONS AT YOUR LOCAL GOLFTEC.
Ping G400 Driver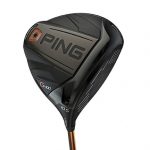 The sound and feel of the Ping G400 driver and woods are a throwback to days of old. Make no mistake, though, the new Ping G400 driver and woods are more than a fond trip down Nostalgia Lane. They're packed full of technology that enhances sound and feel, and adds distance and accuracy in comparison to the Ping G.
PURCHASE THE G400 DRIVER AT YOUR LOCAL GOLFTEC.
Titleist 917 Driver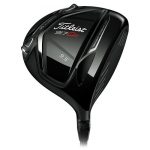 Titleist 917 drivers have been designed to deliver the most complete performance in the game today. They provide increased speed for more distance, even on off-center hits, along with the capability for precise customization so every player can get the most out of every drive.
---
And More…
Golf Galaxy Gift Cards
If you still need a good stocking stuffer for your golfer this holiday season, a gift card from Golf Galaxy is the perfect choice!
---
Like our content? Subscribe to the GOLFTEC Scramble for the latest on instruction, news, equipment and more!