We talk with Callaway SVP of Research & Development, Dr. Alan Hocknell, about the evolution of golf club design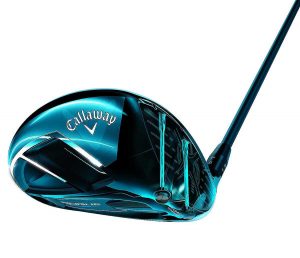 Until the past 30 years or so, golf equipment technology basically consisted of slight variations of steel and wood, and hitting the ball "on the screws."
Oh, how times have changed.
Now drives blast down the fairway with the help of energy-harnessing technologies like "Jailbreak," irons fly high and far with 360 Face Cups, and greenside chips and pitches have more chances to spin courtesy of ultra-gripping mirco-grooves.
Bottom line: Technology has changed the foundation of golf equipment – and the game of golf itself – as we know it.
To that point, Jon Levy stopped by the Callaway Golf booth during January's PGA Merchandise Show to get the take on all things golf club design and engineering from SVP of Research & Development, Dr. Alan Hocknell.
Among other takeaways, Hocknell predicts the future of golf club design will center around an increased focus on customization and exacting fit to the individual golfer. Suffice it to say, the industry is already headed in that direction – and we're big believers of that here at GOLFTEC!
So, take a look at the video below to learn more about golf club design from one of the industry's brightest minds. Then, as Hocknell suggests, find a GOLFTEC Certified Fitter near you to ensure your game gets the most out of today's golf equipment technology!

---
VIDEO:

Callaway's Dr. Alan Hocknell on Golf Club Design
---
Like our content? Subscribe to the GOLFTEC Scramble for the latest on instruction, news, equipment and more!