VIDEO: We talk with Foresight Sports about the science behind launch monitors and tracking how the ball flies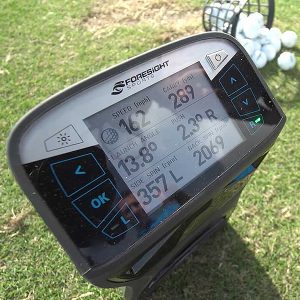 Just a few years ago, you'd be ahead of the curve compared to many golfers if you knew about how far you hit your 7-iron.
Today, with the boom of golf technology spread across every facet of the game, that's no longer the case. Technology-rich launch monitors have completely reshaped ball flight tracking by capturing launch conditions like clubhead and ball speed, carry and total distance, launch angle, descent angle and spin rate, to name a few.
Suffice it it say, this information can be overwhelming to the most informed golfers, much less the rest of us out there.
Like anything else in golf, though, just a little understanding of how this technology can work for you goes a long way toward making your life easier on the golf course.
The basic science behind launch monitors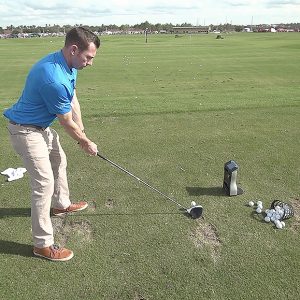 Foresight Sports, whose launch monitors can be found in GOLFTEC Training Bays everywhere, is a leader in the ball flight tracking space with a variety of offerings.
In January at PGA Merchandise Show Demo Day, GOLFTEC's Jon Levy had a chance to hit some drives under the watchful eye of a Foresight GC Quad and Foresight's Tim Gillis.
As Gillis explains to Levy in the video below, there are two types of launch monitors prevalent in the marketplace today: those that track the ball via camera and those that rack the ball via radar.
Both technologies are incredibly useful (and accurate) to help golfers swing better and optimize their golf equipment by knowing what the club and ball are doing at impact. But Foresight believes the former, which uses advanced photographic technology that tracks impact and the ball's launch conditions in finite detail – four cameras in total with the GC Quad – sets them apart to others like Trackman which use radar to track the ball and predict the outcome using extrapolated mathematical equations.
Key launch monitor measurements you should know
Though many launch monitors deliver the most intricate of launch-tracking numbers which may be more than most golfers need to dive into, there are a few, key measurements any golfer can benefit from knowing.
When going through a TECFIT custom club fitting at GOLFTEC, for example, fitters often work with golfers to determine how variables like clubhead and ball speeds relate to launch angle, spin rate, carry distance and total distance, among other things. Those are just a few examples that, when combined with assessing the golfer's overall consistency of shot pattern, determines optimally-fit golf clubs.
Why it's important to get custom fit when buying new clubs
It's been stated that nearly 90 percent of U.S. golfers are not playing the right equipment for their game. Ninety percent!
That's why it's not uncommon for GOLFTEC students and fitting customers to gain over 20 yards on their drives and dramatically increase consistency and accuracy after a TECFIT club fitting. That's also why, if you haven't been custom fit for golf clubs yourself, it's well past time you go through a fitting!

---
VIDEO:

Launch Monitor Basics with Foresight Sports
Check out the video below as we talk all things launch monitors with Foresight. And if you're curious about your own numbers relating to your swing or golf equipment, find a GOLFTEC near you and talk to a Coach.
---
---
Like our content? Subscribe to the GOLFTEC Scramble for the latest on instruction, news, equipment and more!