If you want to drive it far, look to some of the longest hitters on tour to see how they're doing it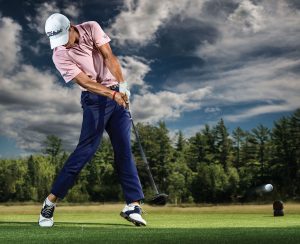 Lexi Thompson and Justin Thomas are some of the longest hitters on each of their respective tours. Whenever they step up to the tee box, you know their balls are going to fly way down the fairway.
The two golfers have entirely different styles of golf games, but there are a couple of swing characteristics they have in common that helps them hit absolute bombs.
Let's examine their swings below and see how you can integrate these power-generating moves into your own swing. And then you too can be the one everyone is envious of on the tee box.
It's all in the follow-through
The few key moves in Lexi and JT's swings that separates them from a pretty large field of great golfers are found in the follow-through. If you look at the image below, you can see how similar the two are at this exact moment in the swing. This is where the power is generated for long and high tee shots.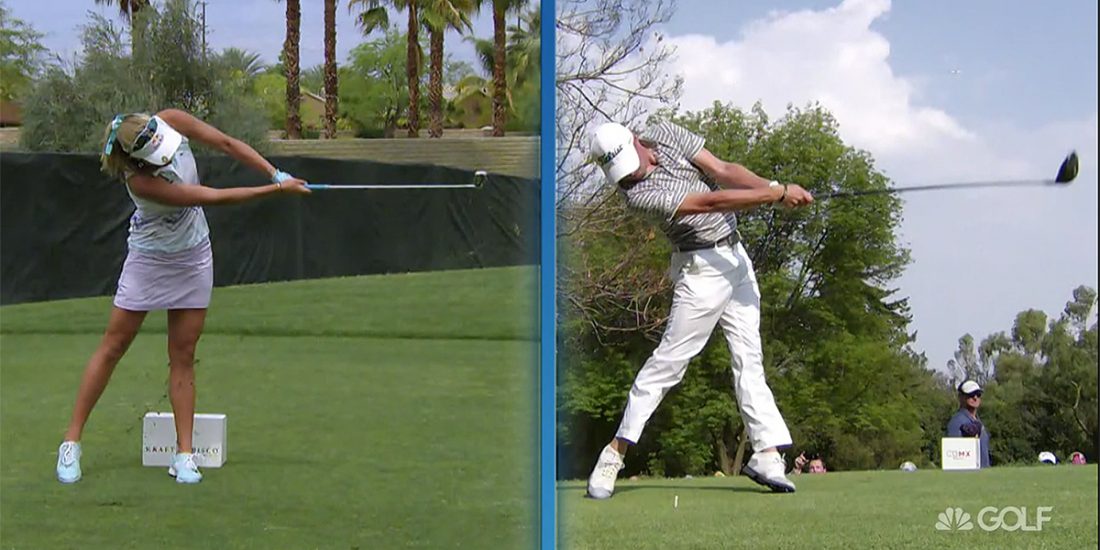 Straighten it out
So what exactly are we looking at here? If you notice both of their legs are as straight as a pin. This helps them essentially push up off of the ground to generate energy.
Another element that helps them create so much distance from their swings is that they keep their arms straight and far away from their body. By doing this, it helps produce a fast swing and encourages their bodies to move upward, which creates an upward angle of attack.
In the video below, Director of Teaching Quality, Brad Skupaka, explains how most amateur golfers do the exact opposite, and the results are, well, the exact opposite of a Lexi or JT drive. And whether or not that sounds like you, check out the video below as Brad demonstrates a drill to get you starting to hit long bombs like these two.
---
VIDEO:

How to Drive it Far Like Lexi and JT
If you're not sure if this tip is for you, find a GOLFTEC near you today!
---
Like our content? Subscribe to the GOLFTEC Scramble for the latest on instruction, news, equipment and more!