As seen on Golf Channel: Learn to control wedge distances better with those less-than-full swings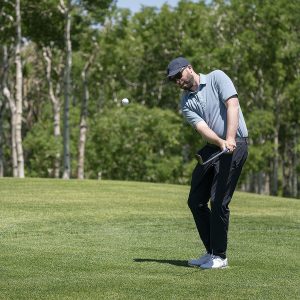 Improving distance control with your wedges, especially on those less-than-full shots, can be one of the most effective ways to lower your scores. Yet, this is maybe one of the most under-practiced areas of the game for a lot of golfers.
Ever face that touchy 40-yard shot to a tight pin over a bunker, only to chunk your shot in there or skull it so badly that it soars 20 yards over the green? Then you know what we mean and may want to listen up.
During a recent segment on Golf Channel's Morning Drive, Patrick Nuber hit the range at Tranquilo Golf Club in Orlando to share some tips on refining those crucial distance control skills.
His message is simple: By simply dialing in the length and pace of the swing – in addition, naturally, to a little practice – you'll start to see more consistent wedge shots and opportunities for birdies.
The main benefit of dialing in those less-than-full swings with the wedges, after all, is a vastly improved consistency of contact and distance control. Take a look at the video below with this in mind, start practicing what Nuber advises and you'll start hitting better wedge shots in no time.

---
VIDEO:

Controlling Distance with Wedge Shots
Patrick Nuber demonstrates how to perfect those less-than-full wedge shots and improve distance control
---
Like our content? Subscribe to the GOLFTEC Scramble for the latest on instruction, news, equipment and more!