GOLFTEC's Jon Levy and Dave Pauley go head to head In the Titleist Performance Institute Bunker Challenge
It's one thing to watch the pros duke it out every weekend for the top spot during pressure-packed closing nines on the PGA Tour. But when it comes to the rest of us, the great thing about golf is that no matter how well you play the game, it tends to bring out the competitor in everyone.
Case and point: While getting the inside scoop on the latest Vokey wedges and Scotty Cameron putters during GOLFTEC's recent trip to the Titleist Performance Institute, Jon Levy and Dave Pauley found themselves in the middle of a pressure-packed duel of their own.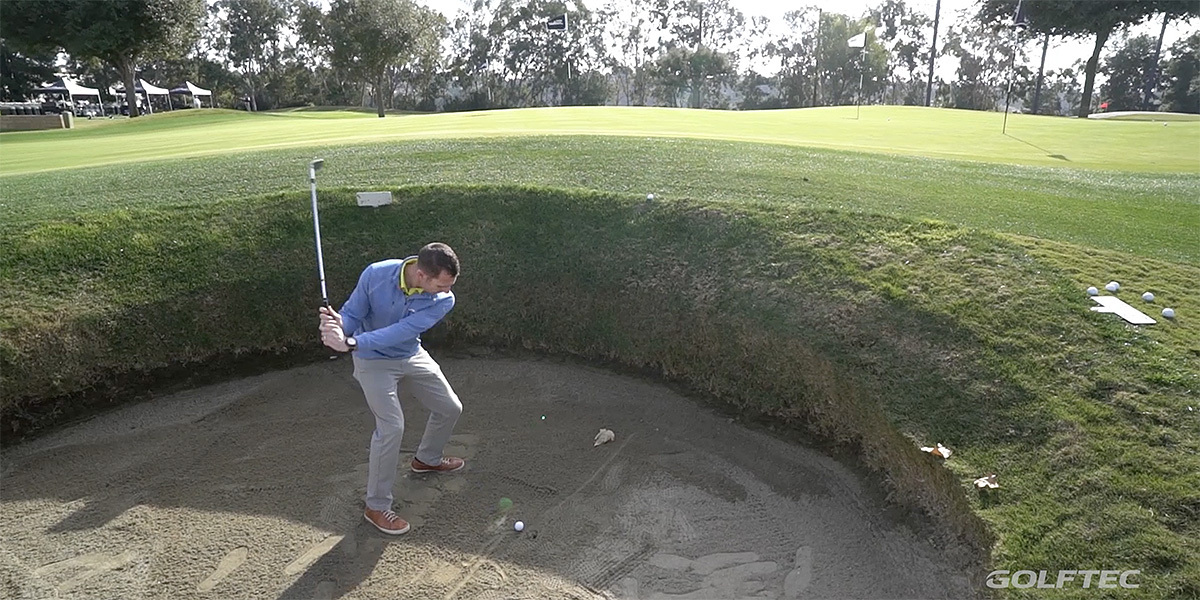 With Titleist Bob Vokey SM7 wedges in hand and a deep bunker leading to a tucked pin in front of them, the Titleist Performance Institute Bunker Challenge was born.
Without further adieu, check out the video below as these two short game gladiators trash talkers go head to head in the Bunker Challenge. And whether it be for pride or the mark of the superior player, may the best man win!
---
VIDEO:

The

Bunker Challenge
---
Like our content? Subscribe to the GOLFTEC Scramble for the latest on instruction, news, equipment and more!